IGP Gall del Penedès - Penedès Rooster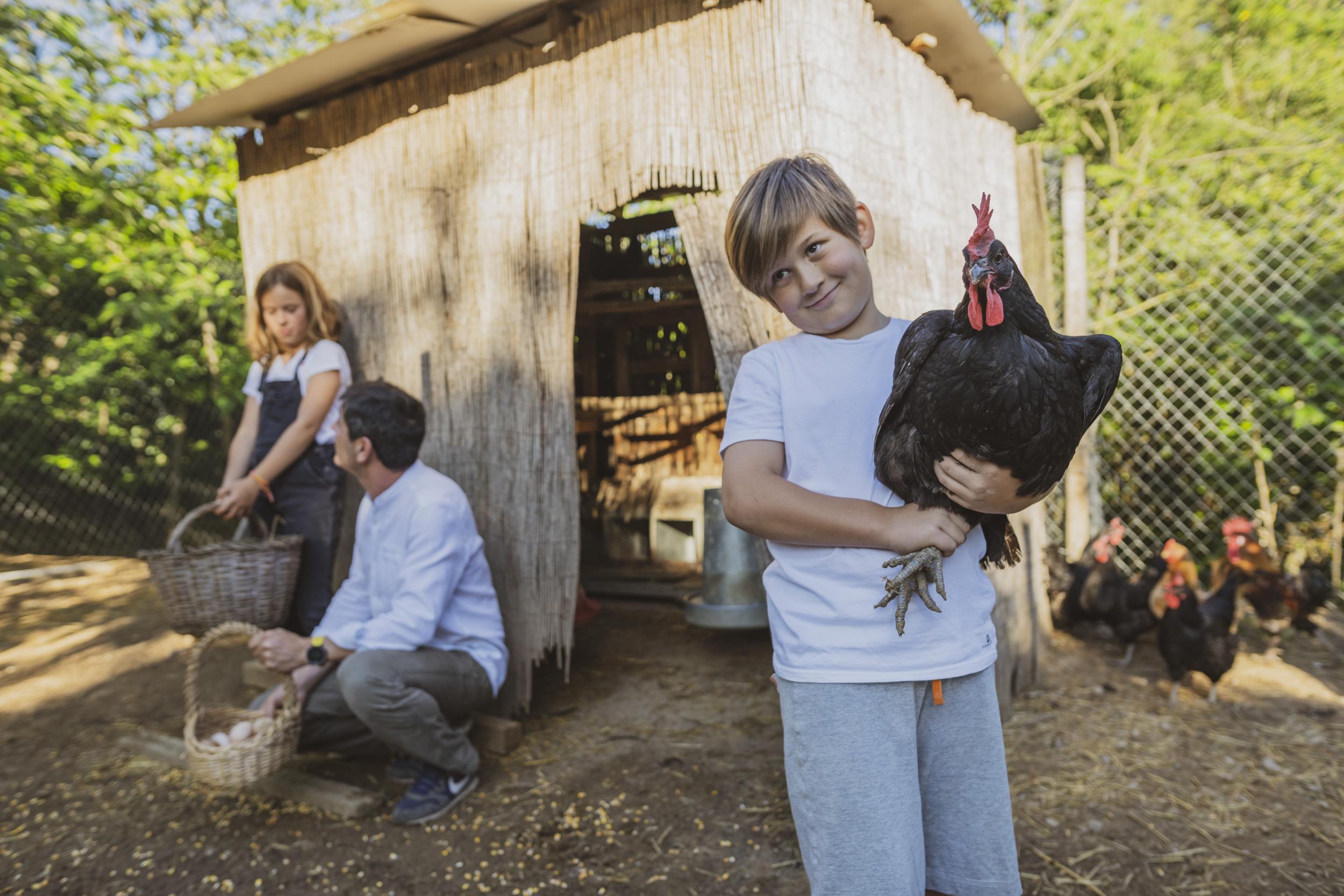 The Gall del Penedès is the only product in our area with the recognition of Protected Geographical Indication (IGP), granted by the Generalitat de Catalunya in 2016.
To have this distinction, the chickens of Gall del Penedès are raised in the geographical area protected by the IGP, within the Penedès territory. Breeding is free with a minimum duration of 98 days and is characterized by including grape seed in the diet, which gives the meat flavor and a high proportion of unsaturated fatty acids. This makes it richer in iron, tastier and more fibrous, and contains more antioxidants.
Currently, there are 4 breeders within the IGP Gall del Penedès, from whom you can buy a rooster directly to roast it with plums and pine nuts in the traditional way, or to get out of the ordinary and use the meat for cannelloni, rice and others.
Origins and tradition
The breeding of the Gall del Penedès is closely linked to the traditional system of a wine-growing land such as Penedès: free-range farming and the use of grapes in their diet. In ancient texts and oral tradition it is explained how these birds were raised in all the farmhouses, both to supply the family and to contribute to the family economy, as both eggs and meat were sold and were highly valued in the local markets (the Vilafranca market is documented from the 12th century) and the Barcelona market.
the rooster meat has always been remarkable, as evidenced by the celebration of the "Fira del Penedès", which dates back to the twelfth century, and is now known as "Fira del Gall", where farmers in the region they have always been able to exhibit and sell their birds ever since.